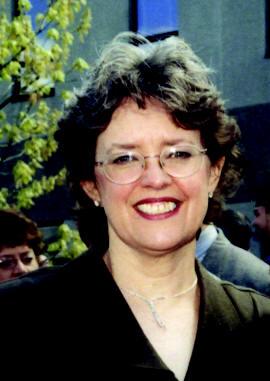 Julie Quist wants to save your children from the horrors of knowledge about other countries.
A story in the Strib today mentioned growing opposition in some quarters (such as the sixth district Republican ones that nominated Michele Bachmann for Congress) to the growing trend in Minnesota school districts to adopt the International Baccalaureate method of teaching.
According to the opponents cited in the Strib, the IB is "un-American" because it "teaches global citizenship as a priority over American citizenship," according to Julie Quist, VP of EdWatch, a conservative advocacy group.
You may remember Julie as the wife of Allen Quist, the leader of the radical conservative attempt to take over the Minnesota Republican Party, and the Republican endorsed governor candidate who, thank God, lost the primary to Arne Carlson in 1994. (If you want to remember what that was about, look here.)
If you want our state to be the international subject of ridicule, like the cretins in Kansas who wanted to teach creationism, look no further than the cretins at EdWatch. They are out there and want inform all education by the jingoist and radical Christian agenda they're pushing. Now didn't we just get all upset when the Saudis were doing the same thing?