MUSIC
Urban Bohemian – Born and Bred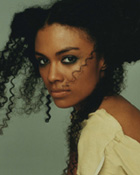 "Tell me if you want me to give you all my time. I wanna make it good for you cause you blow my mind." R&B duo Groove Theory had it going on in the '90s with hit songs like "Tell Me" and "Baby Luv." And the voice behind the magic was that of Amel Larrieux. These days, she's gone from theory to practice, but she's just as groovy. If you're lucky, you already caught her show last night, and you can even catch a second round; but those of us who are little slower on the uptake can still enjoy her worldly take on contemporary soul.
7 p.m. & 9 p.m., Dakota Jazz Club & Restaurant, 1010 Nicollet, Minneapolis; 612-332-1010; $35 & $25.
BOOKS
Beau is Back

I'm not a big fan of mystery novels, but every now and then I grab one for a quick flight read — you know, the perfect novel for a two- to four-hour plane ride. I've read all sorts of jems. And I have to tell you, though, for the most part, I find it best to stay away from the ones written by women. Oy! I hate to say that. But.. I simply can't deal with the whole sexy bail bondwoman crap thing. And the chic, urban romances make me want to weep for my gender. Bottom line? It's nice to read a fluffy mystery novel by a female author and not even notice. Woohoo! We can surpass our gender. Man, woman, mystery freak all, head out for Roseville tonight for a guest appearance and reading by author of Justice Denied, J.A. Jance.
7 p.m., Barnes & Noble Booksellers Roseville II, Har Mar Mall, 2100 Snelling Ave. N., Saint Paul; 651-639-9256.
FILM & MUSIC
The Knotwells and The Tarnished Angel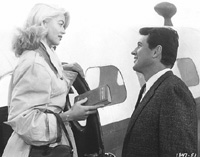 It's not much of a secret anymore, but another Monday night means another movie in Loring Park, preceded by music on the green. What should you really listen to before a Douglas Sirks movie? The Walker has done well with the musical selections so far, and tonight is no exception. Country, punk, bluegrass, gypsy — you name it — the Knotwells will serve up the perfect melodic chaos for you to unleash all that energy into the park. Chaos, you say? Only Faulkner can follow. The Tarnished Angels, based on Faulkner's novel Pylon stars Rock Hudson as a journalist who falls for another man's wife.
7 p.m., Loring Park, 612.375.7600; free.
ON THE NET
Oddities with which to Start the Week
In the end, nobody wants a dentist who's a jokester.
But apparently, people do want things made of elephant poo. Go figure!
On that note, let's end with a duck omelet.
It's an odd place we live, this world.