BOOKS & AUTHORS, AND MUSIC TOO
Muldoon Rocks the House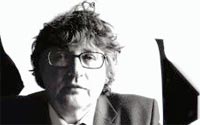 Paul Muldoon is a curious character, even by artistic standards,
and he's been on a serious roll of late. To his growing list
of accomplishments — including ten collections of smart, allusive, and
often very funny poetry, as well as a Pulitzer Prize — he recently landed
the prestigious (and influential) gig as poetry editor at The New Yorker. That's
all impressive scuttlebutt in the poetry world, but the Irish-born
Muldoon also fronts the rock band Rackett, and collaborated on a song
(subsequently recorded by Bruce Springsteen) with the late Warren Zevon.
Muldoon has also penned librettos for three operas, authored four
children's books, and published numerous poetry translations. One way or
another, it seems highly likely that poetry's 21st century Renaissance
man will rock the house. —Brad Zellar
7:30 p.m., University of Minnesota, Coffman Union Theater, 300 Washington Ave. S.E., Minneapolis; 612-625-3363; free.
FILM
The Truth about Nanking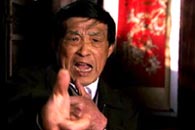 On the cusp of World War II it seems preposterous that a Nazi businessman would be one of 22 Europeans and American expatriates who fought to save the lives of 250,000 Chinese refugees during the Japanese 1937 invasion of Nanking, China. However, Bill Guttentag and Dan Sturman's new documentary Nanking (showing tonight as part of The Walker Art Center's Premieres: First Look series) sets out to expose this and other startling and unknown facts surrounding the Japanese raid and occupation of China's capital. Based on Iris Chang's book The Rape of Nanking, Nanking uses first-hand accounts of Chinese survivors, archival footage, letters, and diary entries to weave together a detailed portrait of the events and atrocities that occurred during the six-week Japanese invasion. The Sundance-winning film's national premiere this December coincides with the 70th anniversary of the invasion itself. —Kate McDonald
7:30 p.m., Walker Art Center, 1750 Hennepin Ave., Minneapolis; 612-375-7600; $12 (members $10).
THEATER & PERFORMANCE
Bringing Our Town to Yours


It is plain to see that Normandale Community College's hometown of Bloomington, Minnesota has little in common with the small 1930's New Hampshire town that is the focus of Thornton Wilder's Our Town. However, the play's major themes, which celebrate the human interactions and experiences of everyday life, make Our Town accessible enough to be brought to the Lowry Lab stage almost 70 years after its original 1938 Broadway debut. Tonight's performance is directed by Anne Byrd. —Kate McDonald
7:30 p.m., Lowry Lab Theater,
355 Wabasha St. N., St Paul; park in the Lowry Ramp, enter on Wabasha,
between 4th and 5th; 651-290-2290; $8.
MUSIC
Big D and the Kids Table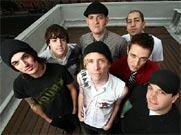 It never ceases to amaze why the punkification of multiple brass instruments is dominated by coastal metropolitan centers rather than the vaguely geek-friendly Midwest. To help fill the void left by cruel reality, Boston's Big D and the Kids Table's smallish but fiercely loyal fan base beckons thee to the Varsity Theater tonight for some serious East Coast ska punk bliss. A perennial opener in the Midwest for bands such as Catch 22 and side stages at Warped Tour (where they must compete with local names like Atmosphere and Motion City Soundtrack), Big D's live show is guaranteed to deliver loud and intense fun. This septet gem should be nothing short of wicked. —Danielle Cabot
5 p.m., Varsity Theater, 1308 4th St. S.E., Minneapolis; 612-604-0222; $12.