The European sun shines on James Coburn, his lean frame in a white Mod jacket with red turtleneck. Putting on enormous sunglasses and flashing his classic chops, he sidles out of the palm-tree fringed villa, where he has just spent the night with Monica Vitti, and slips into his silver Ferrari. Bound for another criminal adventure involving diamonds, art, or cold hard cash, he speeds onto a cliff-side road, which just happens to overlook an endless body of crashing blue water.
None of this, mind you, is from any particular movie or real life situation. It is, in fact, one of the many exotic images you can't help but conjure when listening to a typical night of Jet Set Planet on KFAI radio. Once a week, for ninety minutes, host Glen Leslie spins what he describes as "forgotten music from Thrift Store, USA", most of it produced from the dawn of the 331/3 record through the close of the 1970s. And all of it on vinyl.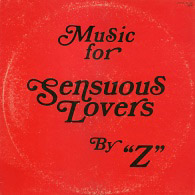 The emphasis on turntable as opposed to digital jockeying is, in part, borne out of Leslie's frustration with the substandard CD compilations of the music that he labels, in tribute to a favorite Marty Gold album, Higher Than Fi. But the real issue is that many of the audio treasures Leslie seeks out can still only be found on LPs.
So far, over the course of fifteen-plus years, this record hunter can proudly claim 5,000 trophies, whose sounds he makes available to audiences courtesy of the two turntables in KFAI's tastefully paneled, and notably clean, studio.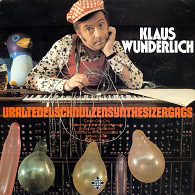 The source of this collection, which Leslie pays for with his salary from the Geography Department at the University of Minnesota (KFAI, a listener-supported station, is fully manned by volunteers with other sources of income), are the thrift stores and record shops that continue to gather dust in various parts of the country. This includes Minneapolis, whose best source for vinyl is Hymie's, on Lake Street. But it also includes the small towns and cities he and his wife, Carol, and friend, Steve, travel to throughout the year on cross-country expeditions. "The week, or month, before the show," says Glen, whom I interviewed at Mapps coffee house, and who, with his mop of gray hair and Blanche glasses, reminds me of the latter-day Cary Grant in his LSD phase.
"We hit the same thrift stores at the same time, because you only have a few hours to go through it. When I get home, I go over the piles we get from those trips. I draw up templates, so that, as I'm going through the pile, I kind of swaddle in songs that fit the genres. There is usually only one good song on each record, so if I make a mistake, the results can be devastating!"
Clearly, the host takes the art of acquisition, and his show, seriously — good, clean fun notwithstanding. Fellow KFAI DJ Ron "Boogiemonster" Gerber confirms this commendation: "Glen is a record collector at heart, and he has great communication skills. Having those two things at the same time is a rarity, and it's what makes Glen and Jet Set Planet so terrific."
Eschewing the bar room tones of Clear Channel brawlers and studied delivery of public radio commentators, Leslie, on-air, comes across as an arch, world-weary tour guide, who swills cocktails while leading cruises through exotic earthbound and intergalactic locales. In fact, each broadcast begins with a clip from a sound effects record in which a male voice on an intercom repeatedly tells an airport full of harried, oblivious travelers: "Attention passengers. Attention passengers. Please maintain contact with your personal belongings at all times."
The show's current time slot, 10:30 to midnight each Monday, matches its after-hours vibe — though it must be said, its original post, 2 a.m. on Fridays, probably would have suited Dean Martin, or James Coburn, better. But the host does have a paying job to face, and he was grateful, after eighteen months on the graveyard shift, to join what is regarded as the station's jazz shift in April of 2007.
The move increased the program's listenership significantly, since Leslie estimates the average KFAI devotee is 45, the same age as he is, and an age whose typical member goes to bed by the witching hour. "Nobody under thirty listens to radio," he figures, "For older people, there's more purity in genre distinctions. For example, there's this one great box set put out by Reader's Digest called Happiness Is …. It features a big band guy named Charlie Barnet, who retired in 1949, and came back twenty years later to do covers of 'Light My Fire' and 'A Hard Day's Night.' People in their 30s and 40s get that clash. For younger people, it's just music and nothing but."
Much of this "just music" is spoken of by the turntable operator in terms of title, artist, record, and recording label. After a block of songs, you might hear a track listed as, say, "Jean Carroll with 'Girl-Talk in a Steam Bath' from Girl in a Hot Steam Bath on the Columbia label." In conversation off-air, he will do the same, even when remembering the album that triggered his obsession with all things Higher Than Fi. "In 1991, I found a Les Baxter record called Caribbean Moonlight, on Capital Records, at a sidewalk sale. I was rearranging my apartment, and I put on side two. I must have listened to it twenty times. A light went on, and I said, 'I gotta get this stuff!'"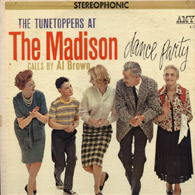 This journey through the bins of yard sales, flea markets and, especially, thrift shops would continue with few interruptions as Leslie moved from Portland, Maine, to Maryland, to Milwaukee, and finally landing in his fourth "M" location of Minneapolis in 2004. Though he insists that working for KFAI, a community station of high esteem that he listened to online for four years prior, was not the main motivator in moving to the Twin Cities, he admits that on the same day he started his job at the U of M, he began volunteer training at the station in the nearby West Bank.
As Pam Hill, the station's volunteer coordinator, recalls, "He has been dedicated to the station's mission since he joined us, at first volunteering in the music library, and asking how he can help the station in other areas. When he took the on-air training … little did I know what an entertaining, informative, and truly joyful program he would put on!"
The fact is, he was already an experienced radio personality, having cut his teeth at WNPG at the University of Southern Maryland in the late '80s, while briefly forging a musical career of his own in what he refers to as a "white-bread, stiff-as-you-can-be funk band" called Chum.
While the Jet Set Planet playlist may be derided by some as white-bread or elevator music, even its detractors would admit it always manages to evoke memories of pleasurable moments, or delightful scenes from movies — even if those moments or movies never existed.
"Now, that doesn't mean that every second of Jet Set Planet is a delight," cautions Luke Andrews, a longtime friend and host of KFAI's Groove Garden. "Sometimes, the music is torturous, like what you might hear while tra
pped in the diaper aisle at the grocery store. But just when you think you can't take another minute of it, Glen justifies with a complementary dose of something downright groovy."
That's because for every corny farm ditty or sappy love ballad he pipes through the airwaves, there are at least three smooth, silky, and absolutely sweeping instrumentals (generally only one or two tracks per show feature a vocalist) performed by experienced jazz or pop musicians who, though they may be working on the album to pay the rent or feed their drug habits, perform with absolute dedication.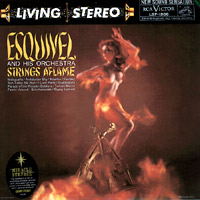 Likewise, the host plays these cuts without a hint of irony — irony, in his mind, being a four-letter word. And even if the music isn't always satisfying, the talk breaks that the radio guide usually prepares just before each show, to describe what audio vistas have passed by or lay ahead for his passengers, almost always are. When introducing a Sonny Lester belly dance instruction record, our radio instructor proffers this food for thought: "This is music for your international suburban pool party — that you proceed to destroy, when, drunk on Mai Tai's and coveting thy neighbor's better half, you strip down naked, tag a friend and say 'you're it,' dive into the water, and come up for air just in time to see the last pair of tail lights pulling away from your driveway. I guess you should have learned your lesson from the last time this happened — there's a big difference between fantasy and reality, my friend."
But not every aspect of the show involves fantasy. In between tunes, Leslie will relate personal anecdotes about his record buying trips, the most recent one of note being a visit to a home in Toledo, Ohio, whose lower floors were a makeshift vinyl store packed wall-to-wall with LPs. "He had all these really pricey jazz records for fifty bucks up in his bedroom," Leslie recounts, "and he complained about these Japanese buyers who wanted the whole stock, but he would sell only a few. He was an old guy who chain smoked, and slept and ate around all these records. We figured what kept him from being killed by the mold from the records was the filter on his cigarettes."
He also has a distinctive take on the competitiveness of the strange creatures who comprise the vinyl collecting world. "In record stores, I've had people fart in aisles because they don't want you in the area they're sorting through. I'm convinced they're doing that deliberately."
This is indicative, more in terms of eccentricity than marking territory, of the many downright peculiar artists who are regulars on the Jet Set musical roster. This includes Pete Drake, a Nashville pedal-steel picker whose signature instrument is a "talking guitar" that, when played, suggests an unusually melodic tracheotomy recipient. Another frequent guest is Rod McKuen, a spoken word artist who relates vignettes about cross-dressers and omnisexual encounters while strings and pianos tinkle in the background. You will also hear selections from obscure movies like The Last Rebel, a Civil War drama starring NFL great Joe Namath, and The Day the Fish Came Out, a thriller involving atom bombs, gay stereotypes, and future Murphy Brown star Candice Bergen brandishing a whip. And then there are the Latin instrumental albums, many named with one or more uses of the word "Cha", and the instructional records on exotic dancing and bongo playing, and the psychedelic concept albums by big band musicians who've fallen on hard times, and the song collections by TV and movie stars who can't sing, and …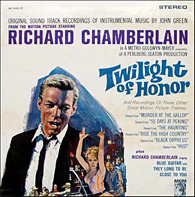 So, what, in the end, is Jet Set Planet — or Higher Than Fi, as the program was going to be called before wife Carol thought up the more extraterrestrial title? Is it jazz? Is it pop? Is it easy listening — or, as the host describes many of the saucier selections, "sleazy listening"?
When Leslie pitched the show to KFAI's programming committee in 2005, he could only pin it down as "Not not-jazz." Even if jazz is the category this music is stuck with, Ron Gerber, another member of the committee, is correct in his assertion that, "you can find a lot of jazz music elsewhere on the radio and the internet, but you can search the entire globe and not find anything that sounds remotely like Jet Set Planet."