SPECIAL EVENT
150 Years of Labor in Minnesota

Happy May Day — and if you don't know what that is, it's International Worker's Day. Celebrate the social and economic achievements of the labor movement at the Saint Paul Labor Center. Labor scholars and historians Hy Berman, Mary Wingerd, and Annette Atkins look at 150 years of labor in Minnesota. After the panel discussion, the Saint Paul Labor Chorus leads a sing-along of popular — and not-so-popular — labor tunes. "We'll fight for shorter hours, for a Health and Safety Bill, / An end to conditions that injure and kill / A future for our kids and fair taxes as well, / And them that don't like it, well they can go to hell!"

7 p.m., Saint Paul Labor Centre, 411 Main St., St. Paul; 651-222-3242.
SHOPPING
Luna Vinca Anniversary Sale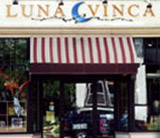 Of course, you could take a really twisted, consumer approach to International Worker's Day and celebrate the things for which you work — the comfort, the decadence, the luxuries you can afford yourself. And you can even save money in the process. Luna Vinca is hosting a 10-year Anniversary Sale with a celebration soiree this evening. Enjoy treats and beverages as you shop for fresh flowers, home decor, jewelry, cards, and gifts — all at 25 percent off.
5-7 p.m. (through Sunday), Luna Vinca, 3344 Hennepin Ave. S, Minneapolis; 612-823-6178.
MUSIC
Michael Christie Conducts Dvořák, Rameau, Ligeti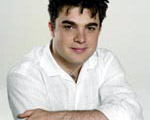 The romance of Dvořák. The intellectual complexity of Rameau. The sound mass of Ligeti. The Trill of Tartini. Enjoy them all tonight, as celebrated Brooklyn Philharmonic Music Director Michael Christie leads the Saint Paul Chamber Orchestra in what I can only describe as an extremely well-rounded and delightful program. SPCO principal second violin Dale Barltrop solos on Tartini's Devil's Trill Sonata (probably Tartini's most famous work, and certainly one of the most demanding violin solos). Also on the program are Rameau's Suite from Zoroastre, Dvořák's Serenade in D Minor for Winds (Opus 44), and Ligeti's Concert Românesc.
8 p.m., Temple Israel, 2324 Emerson Ave. S., Minneapolis (Friday at 10:30 a.m. and 8 p.m.,, Wooddale Church, Eden Prairie; Saturday at 8 p.m., Saint Paul's United Church of Christ, Saint Paul); 651-291-1144; $10-$25.