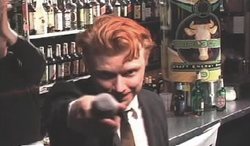 It all started a couple years ago with Bob. Bob started video taping his 60-second rant and posting them online. These were your typical daily rants, rants about the news, rants about the world, rants about Tyra Bank's dolphin phobia — Drinking with Bob — rants that you could hear at any bar on a Friday night, after a long week of work — only they were taken out of context, just a 60-second rants into the void (ok, in this case, cyberspace). The guy was funny, is funny — hilarious in fact. Some time last year, my boss at the interactive advertising agency where I was working went on and on in a meeting about the beauty of Drinking with Ian. "You're sure it's not Bob," I asked. It wasn't. It isn't. And while he might not be the most original act in town, he's certainly funny. But here's the real comedy: you could a part of his act tonight. I don't have the full details, but there's a Drinking with Ian live televised event at First Avenue tonight. Go out and flaunt your stuff.
Friday at 8 p.m., First Avenue, 701 First Ave. N., Minneapolis; 612-332-1775; $5.
PERFORMANCE
Burlesque in Minneapolis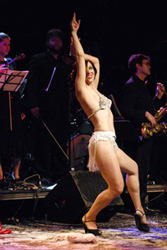 If you've previously experienced Le Cirque Rouge de Gus Cabaret and Burlesque! then I don't have to say a word. This is great stuff, folks. How often do you get anything even remotely resembling burlesque in Minnesota? I don't know; maybe I'm missing something here. Apart from a few theatrical performances each year that include short skirts and perhaps even a funny hat, we're not much of a burlesque town. (Strip clubs don't count, people. I don't consider a cooch grinding in my face burlesque at all. It's just not funny. Slightly parodic perhaps, but not funny.) Just go. Check it out. Give a little more kudos to the 331 Club for all the cool stuff that they're doing.
Saturday at 10 p.m., 331 Club, 331 N.E. 13th Ave., Minneapolis; 612-331-1746.
MUSIC
Damn, We're Lucky!
Friday:
Son Volt is playing with former Leatherwoods and Jayhawks drummer Tim O'Reagan at the Minnesota Zoo ($27).
Mason Jennings is playing with the fabulous Pieta Brown at the 400 Bar.
Bruce Henry is serving up his jazz and blues blend "with echoes of Luther Vandross," at the Dakota Jazz Club and Restaurant.
Johnny Winter is sharing his old school whiteman blues at the Cabooze. You really shouldn't miss this master guitarman.
And Keyshia Cole is offering up a little R&B at Trocaderos ($45.25, table-seated VIP $83, couch-seated VIP $110.50).
How are you going to choose?!
Saturday: The Rentals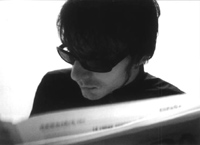 When bassist Matt Sharp left Weezer, the group he cofounded, in 1998, he traded in stardom for something a bit more obscure. Listening to The Rentals (Sharp's main project since the mid-'90s), there's a sense that their songs are targeted at the mainstream, yet the band itself tends toward shyness. Since their 1995 single "Friends of P," The Rentals' tunes have been delightfully poppy, but still somehow enigmatic — uplifting melodies pinned down by mournful lyrics. Their new album, The Last Life EP, builds on their past work, offering densely layered (think synthesizers, synthesizers, and more synthesizers) yet delightfully harmonic songs. Expect an all-out rock performance, even though several of the band members are prone to wear thick, face-obscuring glasses. — by Max Ross
Saturday at 6 p.m., First Avenue, 701 First Ave. N., Minneapolis; 612-332-1775; $16.
Also here this weekend, before continuing the tour, is our very own Sick of Sarah. Saturday at 8:30 p.m., at the Cabooze, Minneapolis; Sunday at 9 p.m., Dinkytowner, Minneapolis.
NOTE: I'll be updating this post shortly with a few great videos for the Fringe Fest show you should look out for this weekend.