SCRAMBLE
Local media marshaled their resources to cover the bridge collapse
St. Paul Pioneer Press: Playing It Big
Excerpted from a memo by Pioneer Press Editor Thom Fladung, Thursday, August 2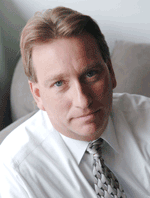 The Star Tribune: Flood It!
Compiled and edited from Star Tribune Reader's Representative Kate Parry's column "First a scramble, then a very long, sad night," published August 11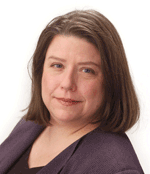 Minnesota Public Radio: Bringing out the Best
Compiled by Jennifer Haugh, Minnesota Public Radio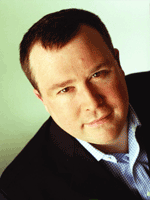 ALL EYES GLUED
Local TV Ratings, August 1–2
The bridge collapse at 6:05 p.m. came as local TV was just beginning its dinner-hour news. By 7 p.m., channels 4, 5, 9, and 11 were doing non-stop coverage.
Most viewers tuned to WCCO-TV (Channel 4). (16.7 rating/26 share)
KARE11-TV was second, (13.1/19); followed by KSTP TV (Channel 5), (12.7/19); and KMSP-TV (Channel 9), (6.5/10).
At midnight WCCO, KARE, and KMSP returned to regular programming. Only the locally owned KSTP continued through the night with uninterrupted bridge coverage—and kept going until 7 p.m. Thursday, when it finally switched back to ABC entertainment programming, including Ugly Betty.
On Thursday evening at 10 p.m., WCCO again led the ratings, (13.5/25); followed by KARE, (9.3/19); KSTP (7.4/14); and KMSP (6.1/11). —BL
Website Page Views on Thursday, August 2
Twincities.com
815,469
(average is 350,000 – 365,000)
Startribune.com
4.6 million
(average is two million)
80 Percentage of local bloggers who wrote about the I-35 bridge the night it fell. Some hadn't posted in six months, according to MNSpeak editor Max Sparber, who linked to every local post he could find on the topic.
18,000 Number of images posted on Flickr the night of the bridge collapse.
350 Number of videos on YouTube related to the bridge collapse, as of August 16. Some of the videos posted August 1 have registered more than 100,000 views.
PAGE 1: INTRODUCTION
PAGE 2: AROUND TOWN
PAGE 3: CRIME
PAGE 4: BUSINESS
PAGE 5: NATIONAL/INTERNATIONAL
PAGE 7: FALLOUT
PAGE 8: CHATTER