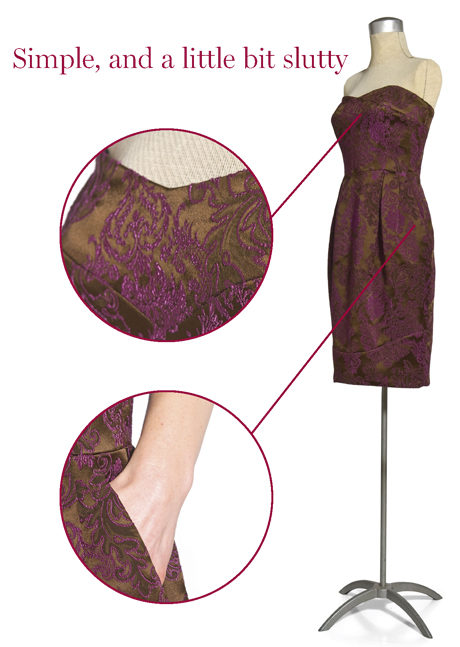 Jason DeRusha
Reporter, WCCO-TV
Shopping at: Stephanie's, a boutique in Highland Park; 758 Cleveland Ave. S., St. Paul; 651-690-3802.
Shopping for: His wife, Alyssa.
Disposition: "I actually like picking out clothes for my wife."
What he's after: "We're not kids anymore, so you want to find something that's stylish without being slutty. But still, I'm a guy, so I want something to be a little slutty—but not inappropriate slutty… My wife has great legs, so it's fun to show them off."
Went for: A David Meister strapless dress ($488) in a heavy brown fabric with dark pink floral embroidery. "It's, like, sophisticated and
funky. You'd never see anyone else wearing it. Plus, it has pockets!" Runner-up: Simply cut cotton dresses with wildlife scenes by Prairie
New York. "My wife hates birds—I'd be better off with the deer."