Well, for starters, be sure to peruse our January issue. We had ourselves some fun with this one, so … enjoy.
We've also had some teriffic online exclusives lately. If you haven't already done so, be sure to check out John Ervin's "Higher Than Fi" and Ann Bauer's "Scientology: The Local Source" and "Keeping the Faith" — actually, Ann has had some fabulous blog posts as well, so don't miss out on those. And if you haven't checked out our new guest blog, Just Passing Through, be sure to do so. Rich Goldsmith is wrapping up this week, and we'll have some great urban images from Taylor Carik next week.
Now… assuming you're not going to spend all weekend reading The Rake website…
FESTIVAL
Drumming and Dancing and Fire, Oh My!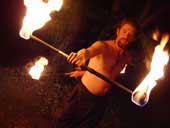 What better excuse is there to play with fire then to celebrate the winter solstice on the darkest day of the year? Join the Cedar Cultural Center's celebration of this Pagan holiday with a drumming, dancing, fiery jam. Come at 6:30 p.m. and learn how to juggle with Mr. Fun from Mystik Toyz. The fire dancing begins at 8 p.m. — complete with batons, poi, devil sticks fire juggling, and fire fingers, fans and wand numbers. Many local drumming guests will be led by world percussionist Robin "Adnan" Anders and his group Boiled to Lead. If you've been in the Twin Cities any time during the past twenty years, you'll have heard of them. —Kate McDonald
Friday at 6:30 p.m. Cedar Cultural Center, 416 Cedar Ave. S. Minneapolis; 612-338-2674; $10, children free.

DANCE
Crying Babies All the Way! This Ain't No Regular Ballet!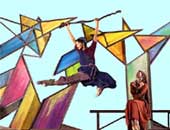 Crying babies and restless toddlers are welcome and wanted at a special performance of the James Sewell Company's ballet Amahl and the Night Visitors.
This child-friendly performance on Saturday morning will be short, and
the lights will remain on. Dubbed "First Chance Dance," the experience
is meant for the youngest of ballet enthusiasts and includes a pre-show
in the lobby with live model dioramas that will show scenes of
multi-culture giving traditions. —Kate McDonald
Saturday at 11 a.m., The O'Shaughnessy at the College of St. Catherine, 2004 Randolph Ave., St. Paul; 651-690-6700; $10.

MUSIC
Heiruspecs for Homegrown Hip-Hop



Gotta love the homegrown hip-hop. It's hard to believe that Heiruspecs has been around long enough for a ten-year anniversary show and subsequent album release concert, but this group has been a favorite on the local scene since their early beginnings at Central High School, in St. Paul. Their show on Saturday will also feature performance by Power Struggle & The Show Is The Rainbow. —Kate McDonald
Saturday at 5 p.m., The Turf Club, 1601 University Ave., St. Paul; 651-647-0486; $10. —Kate McDonald
Matthew Santos Comes Home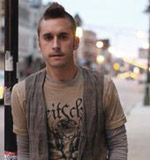 I get a lot of emails and PR kits for upcoming events now. That's no surprise. Still, I try to pick the most promising events, regardless of how hard I have to dig for them. Sometimes, though.. sometimes… a PR person leaves an impression. I'm not saying this show isn't promising — quite the opposite, in fact — but I just have to send some kudos out to this incredible woman whose enthusiasm and obvious commitment to the band became contagious. So, let's welcome home another Minneapolis native. Matthew Santos is playing this weekend at the Fine Line, and this is no small potatoes. While Santos is best known for his collaborations with other well-known (and even Grammy-nominated) musicians, this weekend's gig will be a solo performance, so we can fully appreciate the real deal. (See the full line-up here.)
9 p.m., Fine Line Music Cafe, 318 1st Ave N, Minneapolis, 612-338-8100; $7.
COMEDY
The Comics Come Crawlin' Home
Comics who have abandoned Minnesota for the more humorous-centric states of our nation are coming home for the holidays, and Bryant Lake Bowl is reaping the benefits this Sunday. Their annual show will feature Casey Feigh, Matthew Sullivan, Lizzy Cooperman, Maggie Faris, Andy Ritchie, Johnny Pemberton and Hugh Moore — proving that they remember their Minnesota-nice roots enough to put on a hometown show even after they have hit the big time.
Sunday at 7 & 9:30 p.m., Bryant Lake Bowl, 810 W. Lake St., Minneapolis; 612-825-8949; $20.